WELCOME
This is our story
The Art Of Dreamin' Is The  Artistic Furniture Company Born From Dezign2the9z Inc. our Architectural Firm. As Designers, We Realized That Custom Themed Furniture Works Better As A Cohesive And Unified Solution For Many Of Our Clients Needs So Why Not   Incorporate Our Beautiful Designs Into Their Projects.   We  utilize the same  CAD Software Programs That We Use To Design Our Architectural Projects And Have A Laser Or CNC Machine Cut Them Out In Varying Materials.  Some Of Our Mix Media Designs Include The Use Of Metal, Wood, And Glass. 
New Collection
Parklet Designs
We custom design outdoor furniture for Restaurants, Cafes Residential backyards.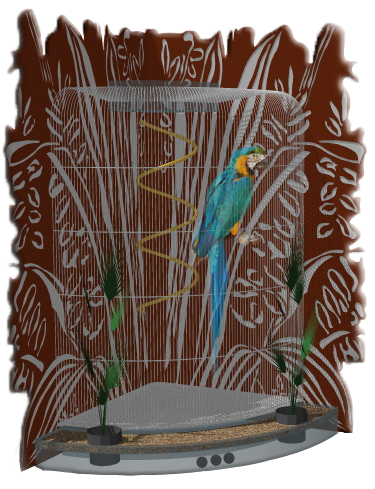 Aviaries
 OUR STUNNING CORNER AVIARY ENCLOSURES ARE GREAT IN THE HOME OR OFFICE  
"We create custom patterns and digitally model them with cad software.  Then a CNC  or Laser machine cuts the design out on various material, (metal,  wood, plastics) to suit the style and character of the piece. Finishes include – powder coating, paint, antique, burnished or raw for that industrial look".
The Trio
The Multi tiered Mantel is a perfect stand for aquascapes or plants.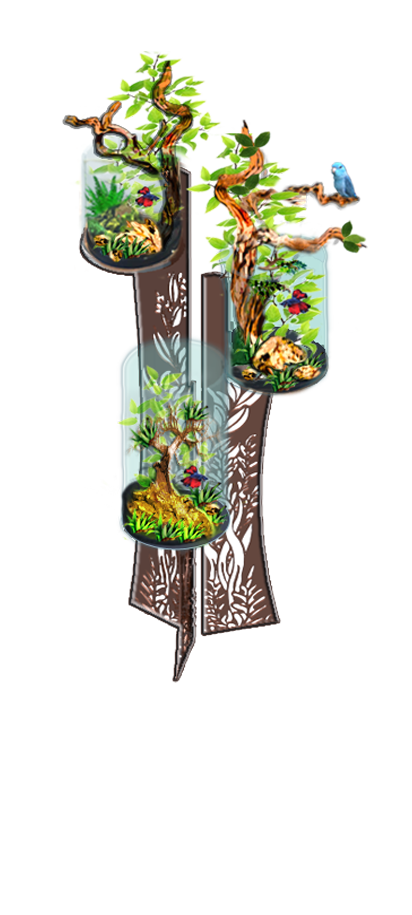 Custom Furniture For People