New Collection
Parklet Designs
We custom design outdoor furniture for Restaurants, Cafes Residential backyards. 
"Our Sofa Sleepers feature Custom Metal Art Designed headboards that Roll together at night for a Queen size bed."
 bring life to your living room, Studio, or Tiny Home with our Sofa Sleeper Collections. or simply need a bit more space to lounge? Every piece is customized to fit your home.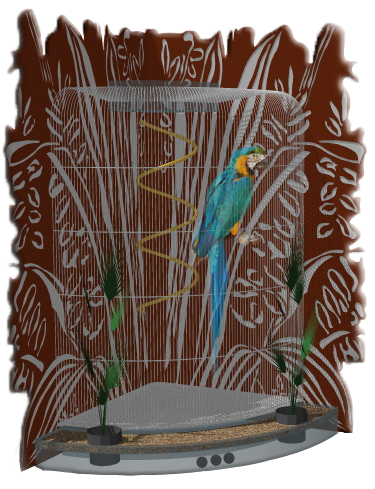 Aviaries
 OUR STUNNING CORNER AVIARY ENCLOSURES ARE GREAT IN THE HOME OR OFFICE  
"We create custom patterns and digitally model them with cad software.  Then a CNC  or Laser machine cuts the design out on various material, (metal,  wood, plastics) to suit the style and character of the piece. Finishes include – powder coating, paint, antique, burnished or raw for that industrial look".
The Trio
The Multi tiered Mantel is a perfect stand for aquascapes or plants.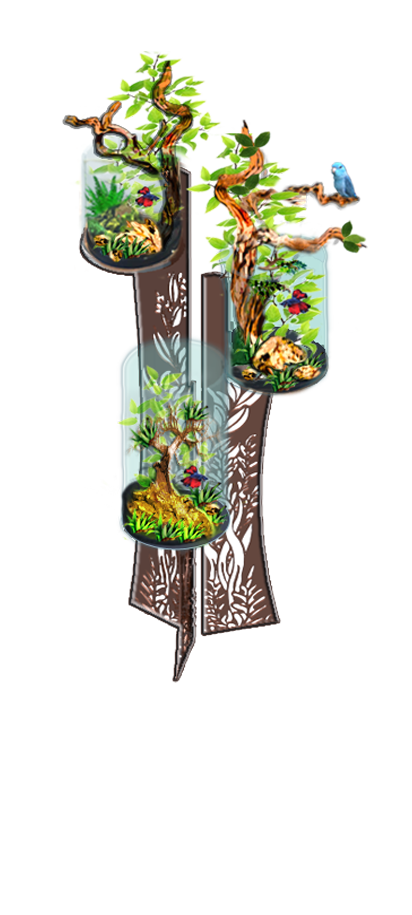 Custom Furniture For People
"Made from the highest quality memory foam." The 2 metal backs meet to form a perfect headboard design."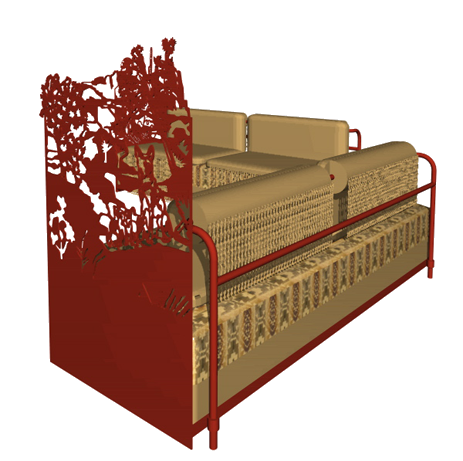 Custom Headboard on Sofa Sleeper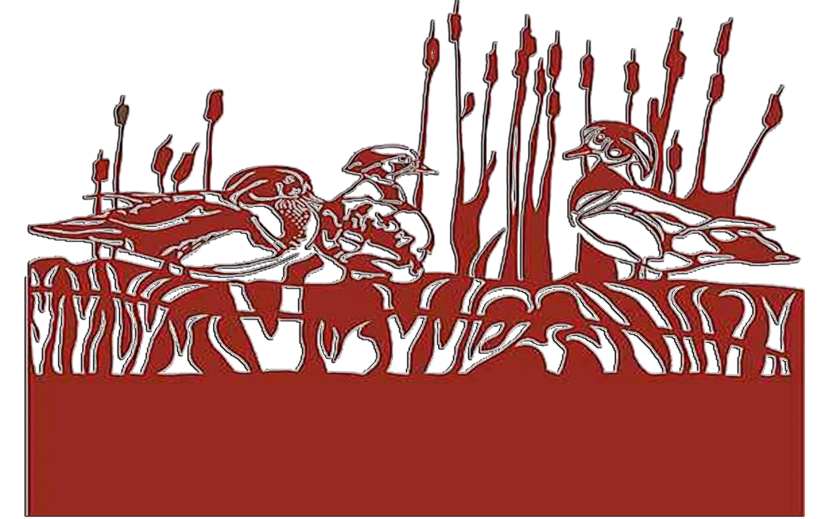 Headboard designs - Ducks
Headboard Design - Southwestern Garden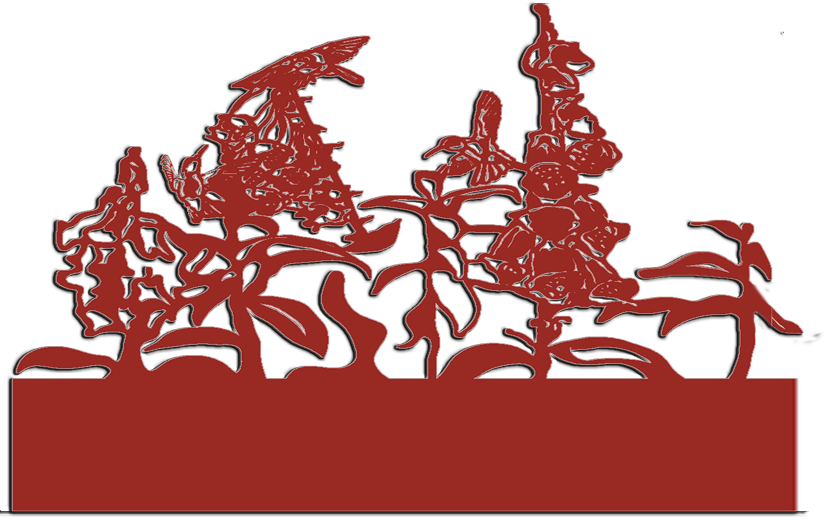 Headboard Design - Hummingbirds